emSigner helps Cisco streamlining the internal document flow and approval process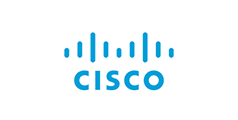 INDUSTRY
Networking hardware Networking software
LOCATION
US
CHALLENGES
Auditing and compliance issues with secure storage of physical documents with chances of being misplaced.
Difficulty in monitoring workflow progress and validity of documents.
SOLUTION
Streamline critical approval processes with emsigner's AI-enabled workflow-based document signing solution
BENEFITS
Faster approvals and compliance reporting through electronic mode of signing documents and additionally convert them into web forms, and assign web controls
Document integrity, confidentiality, and authorship
Centralized storage and management of Digital Signature
Certificate in a highly secure environment using HSM appliance
Case summary
Cisco is a technology company with a worldwide presence. They specialize in the manufacture and distribution of networking hardware, software, telecommunications equipment and other high-technology services and products. Cisco commenced operation in India in 1995 and has offices across all major metropolitan cities in India, with its largest office in Bangalore, India after the US.
Cisco employs over 75,000+ employees and services thousands of clients and customers globally. Given the scale at which the company was operating, activities such as approvals, service requests, claims, contracts, etc. used to take a lot of time in addition to creating a pileup of paper. The top management was also facing challenges with auditing and compliance issues with secure storage of physical documents, documents getting misplaced, difficulty in monitoring workflow progress, and ensuring the validity of documents.
Why Cisco chose emSigner
It became quite clear from the primary analysis that there was a need for a workflow-based document signing solution that is automated, efficient, saves cost and time.
It was in the year 2018, emSigner- eMudhra's AI-enabled document processing automation platform was proposed and officials at CISCO accepted its integration to their existing processes. Post implementation, we helped them outline several key areas where emSigner with Digital Signature capabilities can streamline critical approval processes, such as electronically signing contracts and uploading multiple documents without any manual intervention using API/Web services.