Airtel digitized issuance of 4 million + vendor invoices using emSigner
INDUSTRY
Telecommunications
LOCATION
India
CHALLENGES
Manual processing of Vendor Invoices and several other processes
Delayed Bills and invoices delivery
SOLUTION
Integrated emSigner with the company's existing ERP to sign digitally and encrypt documents, Also, for multi-party and real-time signing of documents such as new connection authorization, invoices, service requests, monthly bills etc
BENEFITS
Shorten their billing process
Airtel integrated all its internal as well as external applications with emSigner to facilitate the signing of documents including the ability to send payment reminders to vendors using ready-to-use templates
Increased employee efficiency, productivity and transparency
Case summary
Airtel is a state-owned telecommunications company with a customer base that has surged past 400 million. Airtel operates in 18 countries today and is the third-largest network operator in India. The company always welcomed new possibilities to enhance its operations.
In the face of rapidly changing customer needs and consumption, Airtel wanted to remain focused on digital innovations and reduce manual processing of several of their processes, a major one being manual processing of vendor invoices. The process included manual mailing of monthly bills and verifying payments. Although they were auto-generated using their existing ERP software, the bills and invoices had to be printed, signed and mailed individually to vendors. There were many instances where bills were being delivered to the wrong address and were reaching vendors post the due date.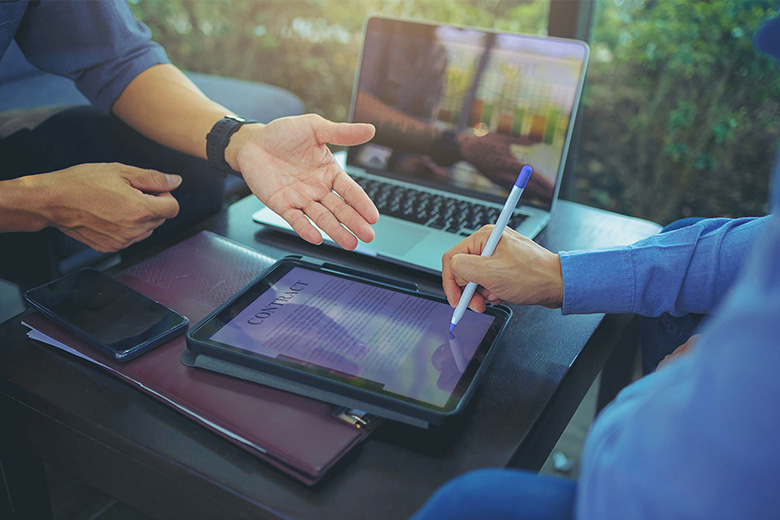 Why Airtel chose emSigner
The company wanted to automate its billing process and switch to a more secure, shorter process. In 2016, eMudhra stepped in to help Airtel shift from paper-based billing to digital billing. The emSigner team outlined the following key areas where emSigner combined with Digital Signature would significantly to improve and streamline the process. Once integrated with their existing ERP, authorities were able to digitally sign and encrypt documents.
They were also able to use emSigner for multi-party and real-time signing of documents such as new connection authorization, invoices, service requests, monthly bills, etc.
In a phased manner over the course of the year, Airtel integrated all its internal as well as external applications with emSigner to facilitate the signing of documents including the ability to send payment reminders to vendors using ready-to-use templates.
Therefore, The company wanted to automate its billing process and switch to a more secure, shorter process that in turn led to better vendor experience.