Vendor Onboarding Made Simple and Straightforward
"Prior to emSigner, our vendor onboarding process was cumbersome and time-intensive. The entire process lasted 20-25 days as against a few hours now."
-          Senior Manager, reputed manufacturing company in Asia
Why emSigner?
Collaborative Review
emSigner gives you the flexibility to create, review and approve documents in a collaborative manner. Legal contracts can be created with version control and routed for reviews and approvals before final signing and publishing.
Seamless Integration
emSigner can seamlessly integrate with existing application to enable workflow based approvals and digital signing of documents.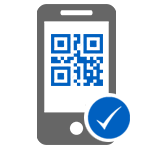 Hybrid QR Code
Using hybrid QR code, emSigner allows you to check authenticity of documents on the go from anywhere, anytime.
Complete Audit Trail
emSigner provides comprehensive audit trail of every document with time-stamping, track changes and version controls.
Use Cases
Vendor/Supplier Onboarding
emSigner allows manufacturing companies to quickly digitize procedures and streamline workflows for vendor/supplier onboarding.
Invoice & PO Signing
Using emSigner, manufacturing companies can seamlessly sign invoices and POs using legally valid electronic or digital signature.
The Real-life Example
End-to-end Paperless Transformation
emSigner helps a steel manufacturer to go paperless by managing and streamlining critical processes with ease.