Contract Management Made Simple and Straightforward
"emSigner enabled us to create, review, edit, sign and approve contracts with 80% quicker turnaround time."
– Legal Head, Reputed IT Company
Why emSigner?
Collaborative Review
emSigner gives you the flexibility to create, review and approve documents in a collaborative manner.
Compliance
Complete audit trail coupled with stringent data security measures employed by emSigner allows you to meet or exceed global compliance requirements.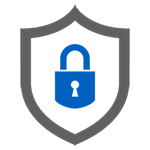 Workflow Management
emSigner allows you to seamlessly create pre-defined workflows in accordance with your in-house validation procedures.
Seamless Document Management
All documents in emSigner, whether uploaded, scanned or retrieved as part of an API, are auto tagged by the system with identification numbers that allow easy indexing, search and retrieval.
Use Cases
Contract/Agreement Signing and Management
emSigner can quickly digitize the complete contract/agreement signing workflow and allow you to electronically sign these documents using electronic or digital signatures. It can also help you manage the life cycles of any type of legal agreements or contracts.
The Real-life Examples
End-to-end Management of Contracts
eSigner helped the legal department of a reputed IT company to seamlessly digitize contract signing & approval and efficiently handle over 6000 legal contracts every year.