Eliminate Policy Fraud using emSigner
"By providing new age security features such as digitally signed QR Codes that are impossible to replicate, emSigner seamlessly helped us to put a stop to the menace of policy fraud in the region."
– Vice President, Premier Insurance Service Provider in Africa
75+ Insurance Companies Rely on Us; Here's Why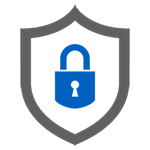 Security
emSigner places highest importance to data security and the whole architecture is designed to ensure protection of personal data and mitigate cyber security attacks.
Compliance
Complete audit trail coupled with stringent data security measures employed by emSigner allows you to meet or exceed global compliance requirements.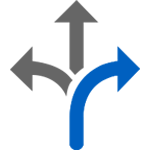 Flexibility
emSigner gives you the flexibility to create, review and approve documents in a collaborative manner. You can also leverage the solution's process automation capabilities to automate several mundane activities and time-consuming processes in no time.
Use Cases
Policy Issuance
emSigner allows you to reduce turnaround time for generating and issuing insurance policies or quotes by up to 80%.
Claims Submission and Settlement
Allow customers to electronically sign and submit insurance claims and settlement forms faster than ever using emSigner.
Policy Fraud Prevention
Utilize new-age security features such as Digital Signature Certificates and hybrid QR codes provided by emSigner to eliminate policy fraud.
The Real-life Examples
Complete Paperless Transformation
emSigner helped reduce cost, increase convenience and improve customer experience for a large life insurance company.