Deliver Superior Patient Experience
"emSigner was instrumental in streamlining our patient onboarding processes. We are happy that this enabled us to deliver better patient experience."
– Practice Manager, Leading Healthcare Center
Key Features
OCR
Advanced OCR capabilities that enable easy processing of data in PDF's, documents
Artificial Intelligence
Integrate machine learning models with emSigner to power AI enabled document processing automation pipelines
Workflows
Create predefined workflows for powering a number of customer specific workflows
Why choose emSigner?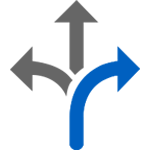 Flexibility
emSigner supports both cloud and on-premise deployments with support for a wide range of eSignature options out of the box.
Speed
Using advanced AI and OCR functionalities, emSigner allows you to seamlessly capture data, process and analyze data in digital forms in no time.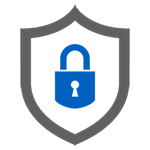 Security
emSigner places highest importance to data security and the whole architecture is designed to ensure protection of personal data and mitigate cyber security attacks.
Use Cases
Patient Enrolments
By digitizing procedures and streamlining workflows, emSigner can reduce patient onboarding time by up to 80%.
Claims Submissions
Enable paperless claims submissions that can be directly submitted to your TPA or Insurance Company
Doctor Prescriptions
Allow doctors to sign prescriptions digitally for authentic prescriptions that can be submitted and verified electronically to pharmacies
EHR and EMR Systems
Leveraging advanced automated workflow management capabilities, emSigner allows you to create auditable EMR and EHR system within no time.
The Real-life Examples
Driving Paperless Transformation
emSigner helps a healthcare institution go paperless and streamline critical processes with ease